Santi's Story : From Sunday Pickup to Playing Against Mexico...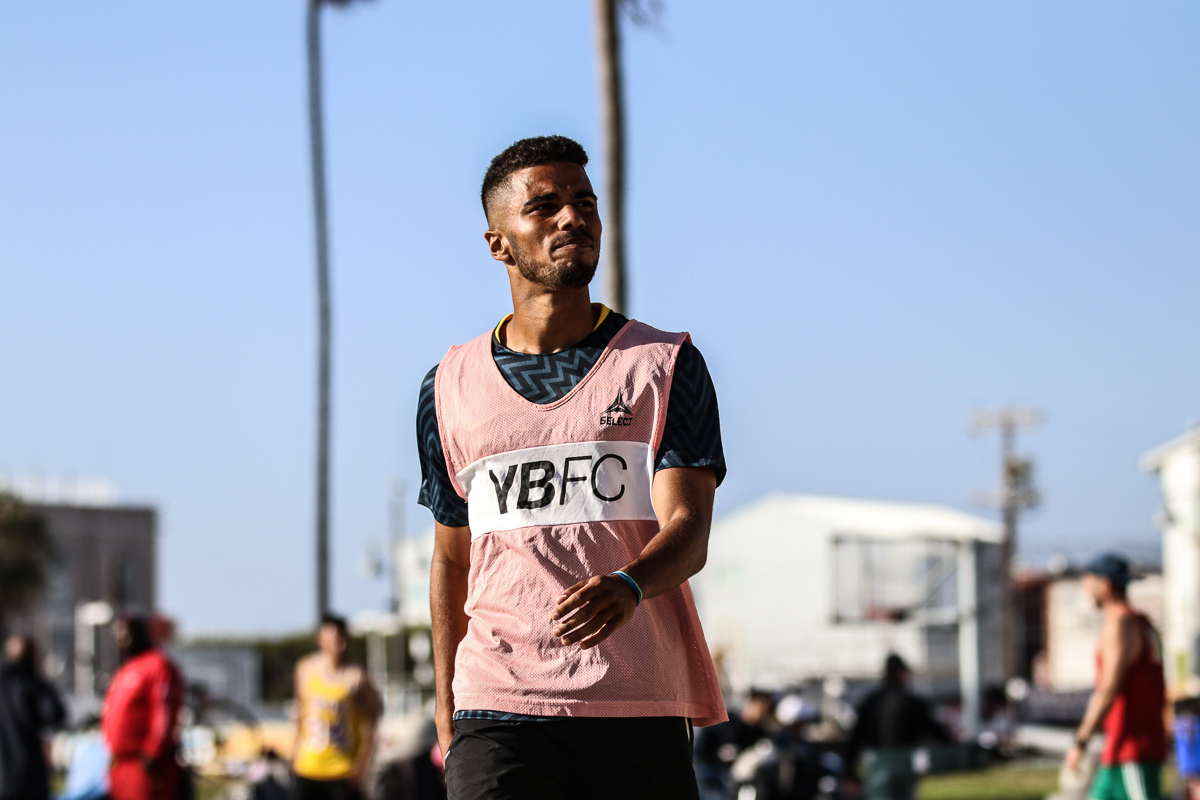 My journey as a soccer player started at Estadio from a young age. Passing the ball against the wall over 100 times to practice my first touch; running the stairs at muscle beach at night; juggling the ball the length of the boardwalk without dropping it. Those were my "practice sessions" after long days throughout middle and high school. It got me a soccer scholarship to play D2 soccer in San Francisco, though I would be recovering from reconstructive knee surgery after tearing my ACL and rupturing my MCL and meniscus, the entirety of my freshman year.
After two years of playing, with struggles on and off the field I came back to Venice. I was taking transfer courses and had two part time jobs, training on my own whenever I had time. At that point, there were only two consistent things for me soccer-wise: my ambition to go out and practice by myself, and Sunday pick up with VBFC. I was playing with VBFC almost every Sunday and was eventually invited to train with FC Golden State by one of the coaches I played against in a pick up game at Estadio.
On the morning of May 25th, after having trained and played with Golden State for about two months, I got a text at 10am in the middle of a training session with friends from Sunday pick up. At 10:30am I was at the UCLA club soccer field waiting for the arrival of the team we would be scrimmaging against. I saw Guillermo Ochoa walk off the bus, followed by Chicharito and others. Having the opportunity to be on the same field as, and playing against world class players like Hector Herrera and Marco Fabian was an incredible experience. I wasn't nervous, I was just enjoying the moment; the opportunity that presented itself after 21 years of sacrifices for this sport. I felt inspired and motivated to take everything I could from the experience because I remembered all those nights where it was just me and my ball.
It's humbling to think that my journey started at Estadio, and brought me to UCLA to play against the Mexican national team. More than anything, the whole experience serves as a reminder that every moment in life and soccer, good or bad, is just a step, not the whole staircase. "
- Nick Santhiago
Venice Beach FC Footballer/Artist/Coach